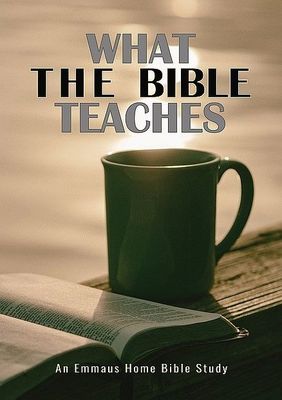 09. What the Bible Teaches
Emmaus Road
$4.50
Our basic adult gospel course, world famous as an evangelistic study for serious seekers.
This course will help you understand the Bible. You'll discover what the God of the Bible is like, what separates men and women from God, the meaning of Christ's death and resurrection and how you can have a personal relationship with God.
What the Bible Teaches can be used as a stand alone course or as part of the 12 part Emmaus Road Course Series.
Part 9 - Emmaus Road Course Series
These straight-forward studies in the Bible, doctrine, and the early Christian life provide a good basic foundation of the faith.
This 12-course curriculum will guide you through the Scriptures as you deepen your knowledge of God, and consequently follow Him better by keeping His Word.
60 pages.
SKU: 10000-1