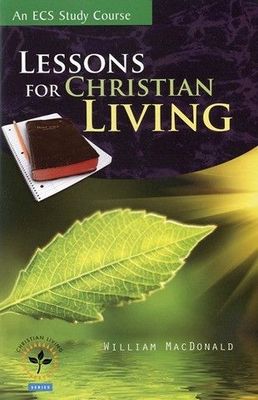 04. Lessons for Christian Living
Emmaus Road
$5.00
Answers questions most commonly asked by new believers on salvation, assurance, victory, baptism, church, witnessing and living for God.
As you study the 12 lessons of this course you will begin building a solid foundation for your faith.
Lessons for Christian Living can be used as a stand alone course or as part of the 12 part Emmaus Road Course Series.
Part 4 - Emmaus Road Course Series
These straight-forward studies in the Bible, doctrine, and the early Christian life provide a good basic foundation of the faith.
This 12-course curriculum will guide you through the Scriptures as you deepen your knowledge of God, and consequently follow Him better by keeping His Word.
100 pages.
SKU: 10000-7