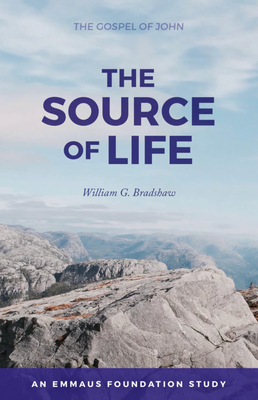 05. The Source of Life
Emmaus Road
$5.00
"In Him was life ..." (John 1:4) With grand simplicity, the apostle John begins his account of the earthly life of Jesus Christ by boldly stating one of its most significant themes, that Christ is the Creator and Source of all life, both physical and spiritual.
Among the nearly 40 uses of the word "life" in this book, is one where Christ Himself says, "The words that I speak to you are spirit, and they are life." John 6:23
The Source of Life can be used as a stand alone course or as part of the 12 part Emmaus Road Course Series.
Part 5 - Emmaus Road Course Series
These straight-forward studies in the Bible, doctrine, and the early Christian life provide a good basic foundation of the faith.
This 12-course curriculum will guide you through the Scriptures as you deepen your knowledge of God, and consequently follow Him better by keeping His Word.
SKU: 10000-26