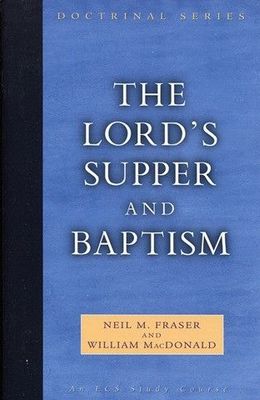 The Lord's Supper and Baptism
$6.00
Two major studies:
1. The Lord's command to remember Him in the Lord's Supper - the only gathering of the church specifically requested by the Lord.
2. An advanced course on baptism dealing with every New Testament passage on baptism.
For a simpler course on baptism designed for new Christians and young believers use Baptism Next.
These studies were originally published separately as "The Lord's Supper" and "Buried by Baptism."
80 pages.
SKU: 10000-45