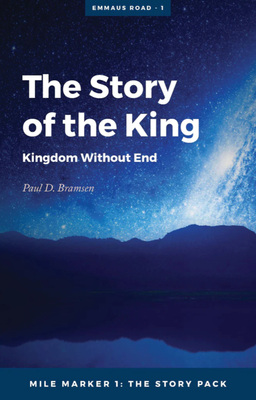 03. Story of the King
Emmaus Road
$9.00
People of all ages love tales of romance and rescue, stories with happy endings, plots where good wins over evil. The ancient writings of the prophets tell the original story of romance and rescue—where good puts down evil in a most unexpected way. The old, old story with its grand characters and epic plots is about a King and His secret plan to rescue His rebellious subjects from the kingdom of darkness and make them fit to live with Him in His kingdom of light. Experience the story. Encounter the King. And decide.
Story of the King can be used as a stand alone course or as part of the 12 part Emmaus Road Course Series.
Part 3 - Emmaus Road Course Series
These straight-forward studies in the Bible, doctrine, and the early Christian life provide a good basic foundation of the faith.
This 12-course curriculum will guide you through the Scriptures as you deepen your knowledge of God, and consequently follow Him better by keeping His Word.
136 pages.
SKU: 10000-87