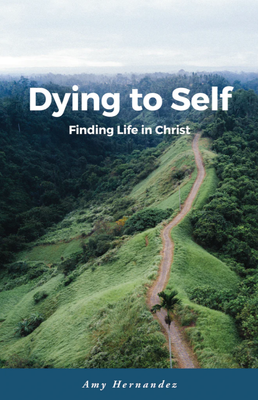 07. Dying to Self: Finding Life in Christ
Emmaus Road
$8.00
There is a war raging within yourself. It is the battle against the flesh, the "old you" which is completely opposed to the Spirit's work in your life. In the book of Galatians, Paul teaches us that we are to crucify the flesh and walk by the Spirit. This course will help you expose your flesh, provides four Biblical methods of dying to self, and explores the areas of your life in which you must walk by the Spirit's power.
The good news is that when you die to self and walk in the Spirit, you will find life and freedom in Christ.
Dying to Self: Finding Life in Christ can be used as a stand alone course or as part of the 12 part Emmaus Road Course Series.
Part 7 - Emmaus Road Course Series
These straight-forward studies in the Bible, doctrine, and the early Christian life provide a good basic foundation of the faith.
This 12-course curriculum will guide you through the Scriptures as you deepen your knowledge of God, and consequently follow Him better by keeping His Word.
112 Pages.
SKU: 10000-89