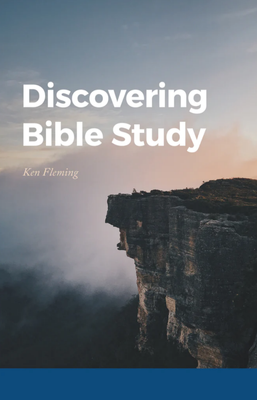 08. Discovering Bible Study
Emmaus Road
$8.00
For a follower of Jesus Christ, learning to study the Bible is a life-changing skill. When we learn to study the Bible well, we gain the ability to understand God's truth while avoiding error, and we give the Spirit the opportunity to change us into the likeness of Christ.This "hands-on" course teaches you the 7 Question Method as a way to study the Bible. This method will be applied to different types of Bible passages (narrative, poetry, characters, etc.), walking you through the process, and in this way equipping you to learn a skill that will help you understand God's Word and apply its truths to your life.
Discovering the Bible can be used as a stand alone course or as part of the 12 part Emmaus Road Course Series.
Part 8 - Emmaus Road Course Series.
These straight-forward studies in the Bible, doctrine, and the early Christian life provide a good basic foundation of the faith.
This 12-course curriculum will guide you through the Scriptures as you deepen your knowledge of God, and consequently follow Him better by keeping His Word.
115 pages.

SKU: 10000-90