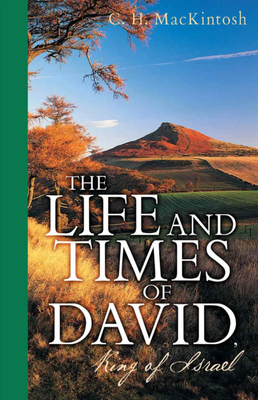 The Life and Times of David
$8.00
In The Life and Times of David, King of Israel, C. H. MacKintosh provides an accurate, historical account of how God brought a harvest of blessing to His people in spite of their evil and folly.
King Saul, the people's choice, had been weighed in the balance and found wanting. His kingdom would pass to David, a man after God's own heart, and the result would be glory to God and security to His people.
The lessons throughout this book teach valuable truths applicable for us today. We learn that, even in the darkest times, the Lord will raise up a witness for Himself. Our response to worldly injustice must be one of continued obedience, service, and trust, for it is in these virtues that the Lord is magnified.
181 Pages
SKU: 10000-96